Chris Birkett
Chris Birkett

Chris has been involved in producing, engineering, writing and playing music since the 1970s. His collaborations have sold more than 100 million records world-wide over the last 30 years.

Chris started his musical career as a guitarist for well-known Memphis artists Rufus Thomas, Ann Peebles, Jean Knight and King Floyd. He then signed a major deal as an artist with Tony Visconti's Good Earth Records. His career has since expanded to include the production, engineering and mixing of many UK and international hits.

Chris has also collaborated, both in and out of the studio world, with Led Zeppelin, Dexy's Midnight Runners, Hans Zimmer, Randy Newman, Jean-Baptiste Mondino, Zazie, Rod Temperton, Quincy Jones, Peter Gabriel, Sting, Trevor Horn, and many many more.
Dave Charles
Dave Charles is a global media strategist with a wide base of success in Canadian, U.S. radio including CKOC, CHUM, CHQT and the creator of the now successful Q107 Rock brand with media partner John Parikhal.
Charles formed Joint Communications Corp to provide research, marketing and format consulting to a large domestic and international radio, TV and music company client base including CBS News Radio, NBC 'the source, Superstars Radio Network, Galaxy U.K. Radio Network, Ministry of Sound Australia, Austereo Triple M and Today Radio networks Australia, Radio Pacific network New Zealand, AMP Radio Networks Malayia, Chrysalis Radio Network U.K., SABC South Africa and UKRD Radio network.
Charles is past president of CARAS (The Juno Awards) and CCMA (Canadian Country Music Association) with over 10 years of develop and nurturing and Canadian music star system producing the likes of Celine Dion, Bryan Adams, Shania Twain, Rush, and Tragically Hip.
There is a better way …and we will find it is Dave's mantra.
Richard Maxwell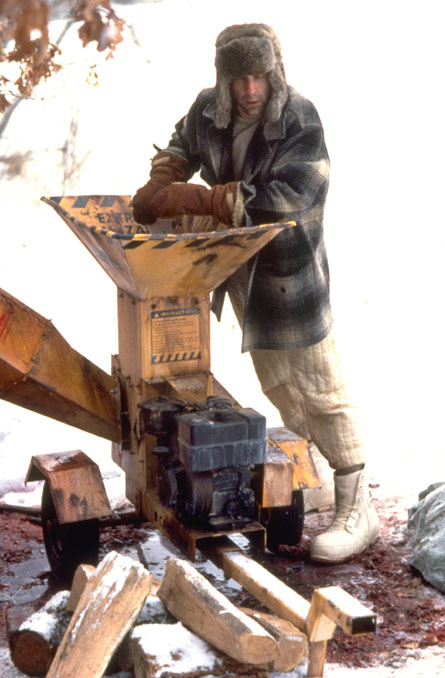 Richard Maxwell
Producer

Richard Maxwell has over 30 years of major market experience in all areas of the broadcast industry including programming, creative, production, new media and news.  Many of those years were spent at 1050 CHUM and CHUM FM in Toronto.

As a writer and performer, Richard has won dozens of awards for creative excellence, including International Broadcasting Awards, Crystal Awards, several gold medals and three Grand Awards at the New York Festivals. 


He has been the commercial voice for many clients including Reebok, KFC, Tucker's Marketplace, Centerville, Sheraton Hotels, Mountain Dew, Kawasaki and others.  Richard has also been the imaging voice for several radio stations in the U.S. and Canada and can currently be heard imaging Laugh Attack and NHL Home Ice on XM Satellite Radio.

In addition to his voice work, Richard has also been responsible for the creation of many television ad campaigns and co-wrote, directed and produced a one-hour television documentary, "We Built This City," which covered the history of 1050 CHUM.  He has also collaborated with Bob Magee on several screenplays, including an adaptation of Jerry Amernic's "Gift of The Bambino" for Henry Less Productions.



Iain Grant
Iain Grant
Production, Engineering and Technology Wizard
Iain J. Grant is a Canadian broadcaster formerly director of broadcast operations for XM Radio Canada, Executive Producer at NewsTalk 1010 CFRB and Program Director at Mojo Radio in Toronto.
Prior to joining XM Canada, he was host of Early Edition on Toronto's news/talk radio station CFRB. Grant was also instrumental in launching Canada's first all-male targeted radio station, Mojo Radio as program director, and associate producer and technical producer for Discover Your World, an internationally syndicated TV travel show produced by Sam-Sher Productions in Toronto. As host of Those Old Radio Shows, he also broadcast old_time_radio programming, 2 hours a night, 7 nights a week while program director for Talk 640 in Toronto.
He joined XM Satellite Radio in June_2005. Prior to that he has held positions as program director for CFMJ and CFYI, and executive producer at CFRB. Grant returned to CFRB in 2008.
Grant is currently hosting various shows on NewsTalk 1010 and acting as a Radio/TV broadcast engineer, and broadcast operations consultant for various leading companies across North America.
Rita Cugini
Rita Cugini
Rita Cugini is a media professional and consultant with more than 30 years executive expertise in regulatory affairs, government relations, business development, adjudication, mediation and communications. Rita is well-regarded as a results-focused strategist and team player.
In 2012 Rita started RC Consulting providing regulatory advice and strategic planning to government, television and radio broadcasters in Canada.
Prior to 2012, Rita served as the CRTC's Ontario Regional Commissioner from 2005 to 2012. During her time at the CRTC, Rita was responsible for ensuring that decisions made by the CRTC upheld the tenets of Canada's Broadcasting and Telecommunications Acts. During her time at the Commission, Rita was charged with effectively representing the goals and mission of the CRTC at various stakeholder events throughout Ontario, Canada and internationally as well.
Prior to 2005 Rita enjoyed a 22 year old career in the private sector where she held various senior management positions in both ethnic and mainstream media including CFMT-TV and Alliance Atlantis (now Shaw Media).
During her time at Alliance Atlantis, Rita served as Chair of the Canadian Association of Broadcasters (CAB) Joint Societal Issues Committee, Chair of the CAB Persons with Disabilities Action Plan and Committee Member of the Task Force for Diversity on Television and the Strategic Alliance of Broadcasters for Aboriginal Representation
More Articles...